Let people know what you sell with our 'Make Me a Brand' Services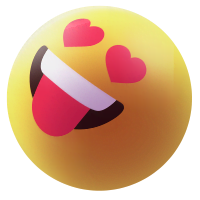 If people flaunt away what you sell them, YOU ARE already A BRAND! This century is filled with people who are brand conscious. Price takes a backseat when brand drives the business. We understand you would already have a product or company name with which you deal with players of market associated to you. But, reaching through the heart and vein of customers require a great deal of effort and we call it 'Brand Strategy'. We handhold you right from the point you do not have even have a brand name to be operational till seeping your brand name deep down the mind of buyers. We promise delivering profitable results with our unmatched Branding activities.
Does your brand look hollow?
We, at Digital Promobuddy, do what we love to do. Branding your product or business is what our marketing team does for you. We have successfully phased and carved out branding strategies for some businesses and helped them steer through the problem of 'Brand Nullity'. 'Brand Nullity' is what we consider a phenomena which takes place when you are making quality products and offering it at a good price still, not being able to capture a huge market size. That's where we come in action and take up your product as a seed and grow it to a farm which people call by your brand name. We have successful brand stories which have got immensely positive revenue results after partnering with us for Branding services.
What all we do to make you a Brand?
We are a full service Branding Agency so, you can always choose a Comprehensive or Customized Branding package for you from an exhaustive list of services we offer.
What Our Clients Are Saying
Benefits of becoming a Brand
Our social media management process has six steps
We also think of creative brand names for you. Want one?